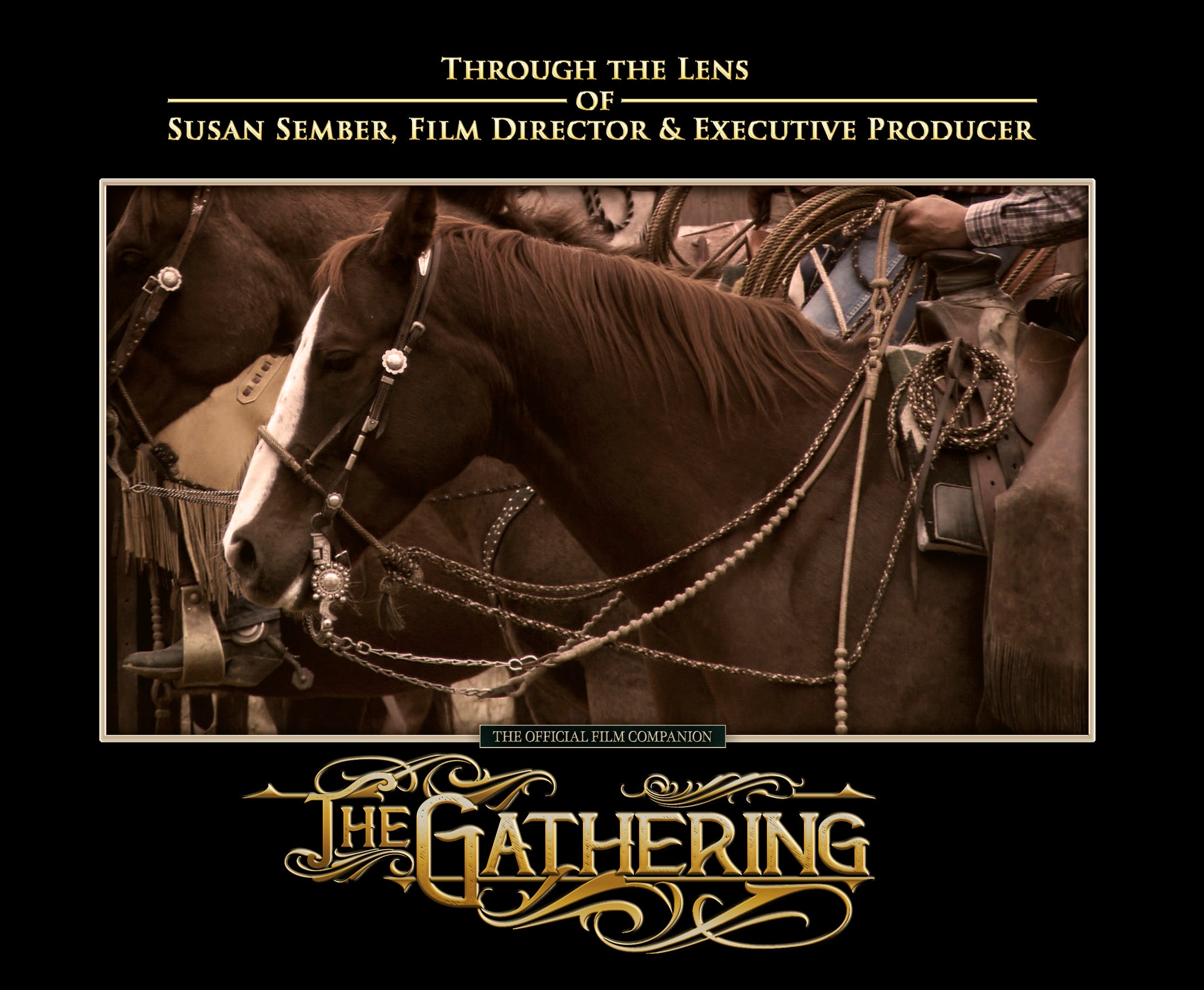 UNAVAILABLE AT THIS TIME. Limited and Numbered Edition of The Gathering Film Companion Book
Vaquero Collection
Regular price $150.00 Sale
Exquisite museum quality over-sized coffee table book, 300 fine art photographs and high resolution still frames from The Gathering film production and upcoming sequel film. 
Captivating and never before seen images, as well as behind the scene stories and interviews about what has been described as "a historical, once-in-a-lifetime" gathering provide a basis of conversation, study, and appreciation. 
Distributed to over 50 countries, The Gathering, an award winning film, has become a contemporary classic with a large global following. A linen fabric hardcover book with gold stamping, embossing, high gloss archival art paper, stunning color and masterful black and white imagery-with the book housed inside a beautiful slipcase to preserve this collector's art piece throughout the years.
Each book, as art, is numbered, signed, and includes a certificate of authenticity. Each book is personally inscribed to the purchaser or designated recipient. 
We have a limited number of books-that once sold out will no longer be marketed or reproduced-As such, each book will become an even greater treasured and increasing-in- value item.  Books will ship with tracking and all of the certificate, signing and personalization included.  As the number of books decrease from the printed allotment, the prices will be raised accordingly as the numbers are again limited.